The housing market trends in Florida over the past two years have been a wild ride. The demand for real estate in the Sunshine State has far outweighed the supply of homes available. Even as the housing market in Florida and across the United States begins to cool off and re-regulate itself, Florida is still a popular spot for people to seek out their forever homes. There are several details to consider when determining the best time to sell Orlando real estate. Here is a look at several real estate trends in Florida and across the nation that will help you choose the best time to sell your Orlando real estate.
1. Interest rates
Mortgage interest rates
have a large impact on whether people are buying
Orlando homes for sale
. Interest rates in Florida and across the nation are trending up, with no downward turn in sight. In 2021, interest rates were just under 3% and steadily climbed to more than 5.5% by the middle of 2022. Because of this steep rise in interest rates, the amount of square footage a potential buyer can afford has decreased by hundreds of thousands of dollars. Inflation rates are expected to continue rising into 2023, with some experts predicting they could go as high as nearly 8%.
2. Inventory
Housing inventory
continues to be the most significant challenge when it comes to buying and selling real estate throughout Florida. The number of Orlando luxury homes entering the market is increasing; overall, Florida is gaining inventory faster than many other states. New listings from 2021 to 2022 increased more than 13% for single-family homes, but around 20% fewer of the homes actually went under contract compared to the previous year. The increase in inventory compared to the lack of contracts is a good sign for the housing market. This means that the inventory levels are trending toward pre-pandemic levels. An increase of condos and townhouses being listed is also sitting at nearly 5% compared to the previous year. These increases have brought inventory up to a 1.9-months supply, which is closer to what a normalized housing market should look like.
However, just because there is an increase in current homes listed does not necessarily mean that the housing inventory will level out anytime soon. The
construction of new homes
is still down compared to previous years. With inflation increasing prices of building materials and the supply chain issues caused by an increase in constructions throughout the pandemic still making some materials difficult to acquire, Florida is not seeing nearly the number of new constructions as would typically be seen. Because of this reduction in real estate inventory throughout Florida, it may soon be a good time to consider selling your home.
3. Relocating to Florida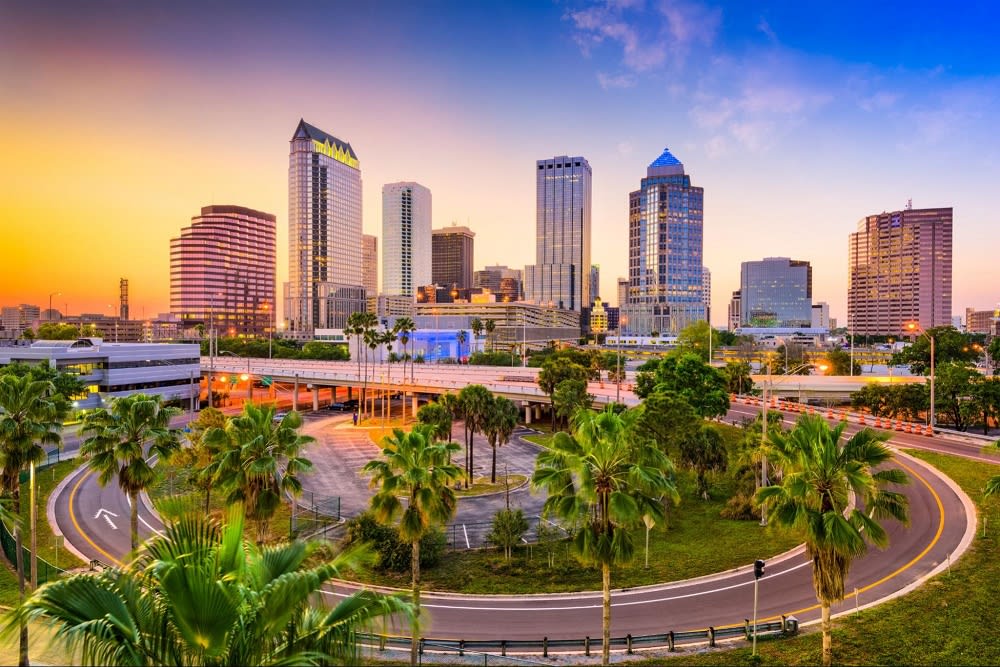 While the housing inventory in Florida remains low, the
demand for homes
from people relocating to Florida remains high. In a good year, Florida is typically a place where people aspire to live. The tax rates, beautiful weather, and reputation for being a hot destination cause many individuals to consider moving to Florida. This trend increased throughout the pandemic when people realized they could live anywhere and work from home. Many people decided that they no longer wanted to live and work in the big cities, creating a mass migration out of dense, urban areas and into smaller, more spread-out cities across the country. This realization caused an influx of people to move to Florida. Florida was the
fifth most popular
state for relocation in 2021, and people are continuing to choose to relocate here. This may be a good time to list your house with other Orlando luxury homes as people continue considering where they would like to live for the long term.
4. Predictions for 2023
There are a wide
variety of predictions
for the housing market going into 2023. Because of the tumultuous nature of the housing market over the last couple of years, these predictions vary greatly depending upon the expert. While none of the experts expect that we will see 20% or more increases in housing prices, predictions vary as to whether pricing will continue to increase, level out, or even decrease. No matter what the price changes end up being, experts agree that the housing market, even surrounding Orlando luxury homes, is cooling off.
Assuming that the market does not enter into a recession, experts predict small declines in home prices in areas that have seen an overvalue of inventory over the last couple of years. If there is a chance that home prices will decrease over the next year, you need to speak with a real estate agent soon to determine if you should begin the process of selling your Orlando luxury real estate before the upcoming year.
Work with a Florida real estate agent
When you are trying to decide the best time to sell your Orlando real estate, you need to work with a real estate professional. You'll want to work with an agent who understands the market, the trends, and how to get you the best deal for your home. The real estate professional you choose to work with should have experience working through the many ups and downs of the real estate market.
Fernanda Negromonte
began her real estate career in 2008, so she understands the challenges that come along with a fluctuating housing market. She has used her market expertise to work with clients with varying goals and always works to keep her client's best interests in mind throughout the process. Fernanda works tirelessly to ensure that she helps her clients meet their real estate goals. Reach out to Fernanda directly when you are ready to determine the best time to sell your Orlando real estate.