From year-round sunshine to coastal getaways, Orlando is the place to be if you love spending time on the water. With so many options, the only challenge is narrowing down which water-based recreation to make the most of your downtime. We've compiled several of the best beachside activities, natural getaways, water parks, and other great activities the Orlando region offers that will keep you cool in the sun.
Leisure for anyone
When considering the right aquatic spot for you and your family, take a minute to ponder the type of activities you enjoy. This will help narrow down the destinations to put on your list, which is helpful because there are many to choose from. For instance, do you enjoy a more active time outside or something more leisurely? Use this guide to get a clearer sense of the activities and places that will suit your sensibilities.


Let your mind wander a bit, and add your own ideas to the fun water activities outlined below when you feel inspired. If you are planning a group outing, mark those activities that support a broad range of options. There's no right way to have fun, after all — and in the hot Florida summers, simply staying cool alongside your loved ones can be plenty of fun on its own.
A day at the beach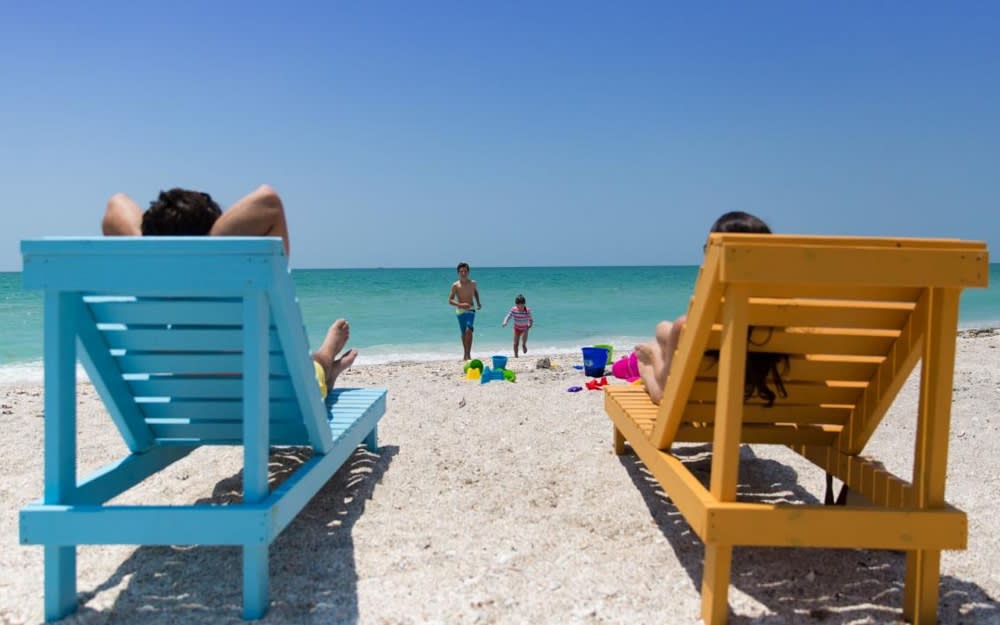 Photo Courtesy of Visit the USA
The most straightforward and open-ended plan is to simply head to a beach or lake. Orlando is only about an hour away from several great Atlantic-side beaches and about 90 minutes from the Gulf. Surfers and other thrill-seekers enjoy the Atlantic side because of the bigger waves, while those looking for a more relaxing experience appreciate what the Gulf-side beaches offer. If you're willing to make a day trip of it, you should have no trouble finding new beaches to explore in almost any direction. Many of the most popular beachside activities include:
Relaxing and sunbathing

Ocean swims

Snorkeling

Boating

Whale watching

Swimming with the dolphins
Almost every beach in Florida has a distinct character all its own. The Florida coast is as variable as it is large, so you should have no trouble finding an area suited to your likes.


If a high-energy crowd is what you're after, look no further than Daytona Beach. Long famed for its automotive and racing culture, Daytona's well-maintained, hard-packed beach sands are even suitable for driving. Though it's a trendy destination, there are 20 miles of gorgeous white sands to explore at your leisure. Just be aware that the Daytona crowds become immense during spring break.


Located directly south of Daytona Beach is New Smyrna, which is often less crowded. Even the dolphins notice the more laid-back feeling, frequenting New Smyrna to the delight of visitors. This is also a hotspot for paddleboard and kayaking enthusiasts due to the fact that the New Smyrna coast connects to intracoastal interior waters.


For deeper serenity, consider a slightly longer trip (about 1 hour and 45 minutes) to the Gulf Coast's Clearwater Beach. The Gulf waters are known for their steady and hypnotic waves, and Clearwater's city council goes the distance to keep the beach clean. Be sure to check out any of the numerous restaurants when you work up an appetite — Clearwater Beach is within walking distance of most of the best restaurants in town.


Of course, this is an extremely small sampling of the beaches located within driving distance of Orlando. For more great leads, check out this list of
beaches near Orlando
. If you want a novel beach experience, keep an eye out for protected beaches with gorgeous coral reefs, and consider investing in a good snorkel and flippers.
Explore nature in a state park
Located just 20 minutes north of Orlando,
Wekiwa Springs
is the perfect destination if you want to observe nature in all its glory or cool off on a hot summer day. It's truly a wonder to behold, with miles of trails for hiking enthusiasts and emerald springs.
Another excellent state park is
Blue Spring State Park
, home to hundreds of manatees. Visitors can float down the river in their own canoe or kayak or take a guided boat tour.
Lakeside fun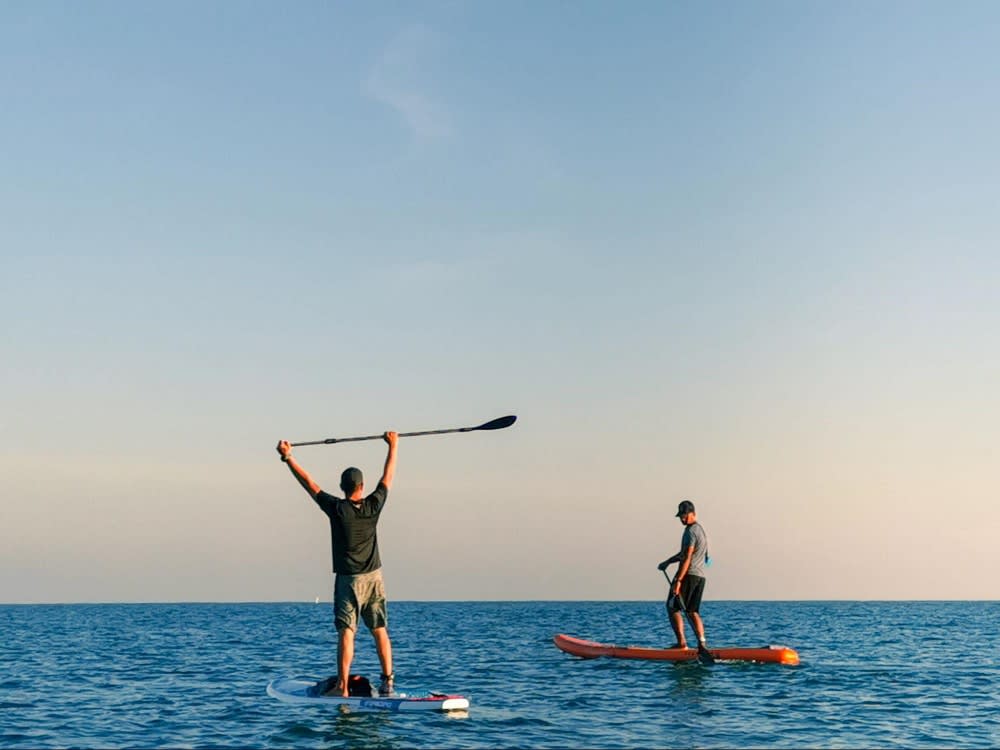 If a day trip is too much to plan, look instead at many of Orlando's nearby lakes and freshwater springs. Orlando has many beautiful lakes that offer hours of fishing, kayaking, and swimming, and many of them have maintained hiking areas winding through the surrounding areas. You'll never get tired of exploring the semi-wilderness the region's beautiful lakeside environments have to offer. There are also great tour guides available which can help you get more quickly acquainted with the area (and teach you to paddleboard like a pro while you're at it).
Paddleboard Orlando
is one such company, taking tourists and curious locals on a paddleboarding tour of the chain of lakes centered around Lake Virginia.
Lakes in and around Orlando are a great place to consider any of the following:
Kayaking

Paddle-boarding

Lakeside picnics

Springwater swimming spots

Wildlife sightseeing

Airboat tours

Fishing
The interior wildlands of Florida are also known for having some of the largest oak forests in the world, which also makes them home to countless species of tropical birds, and other wildlife Florida is known for. If nature captivates you the most, consider syncing up with companies offering wildlife tours who know where to look and what to look for. There are even breathtaking evening tours organized around revealing the bioluminescent plankton that glows after sundown.


Make sure you don't miss out on the
Butler Chain of Lakes
, known for the quality of the water and the fishing available.
Water Parks Galore
Photo Courtesy of Buccaneer Bay
Orlando has some of the world's highest density of water parks. One of the more interesting offerings is Buccaneer Bay, located in Spring Hill, which uses only spring-fed water. Located in the gorgeous Weeki Wachee Springs State Park, it's also one of the most beautifully sited water parks that all of Florida has to offer — or maybe the entire world, for that matter. A natural river flows around the main swimming area and beaches, and there is even a submerged auditorium that hosts live performances.


Another unique take on the water park experience is Nona Adventure Park. Children will love the combination of lakeside obstacle courses, and those of any age are sure to find the wakeboarding courses challenging but rewarding. There is an elaborate cabling system for wakeboarding beginners that allows newcomers to get a feel for the sport without needing as much speed. When you've learned the ropes, head over to the advanced course and hold on as the instructors get you up to speed (19 miles per hour, to be exact)!


As for sheer size and popularity, Aquatica proves to be a crowd-pleaser time and again. Aquatica is modeled on an elaborate and convincing southern pacific island theme and is associated with SeaWorld.
Seeking greater thrills?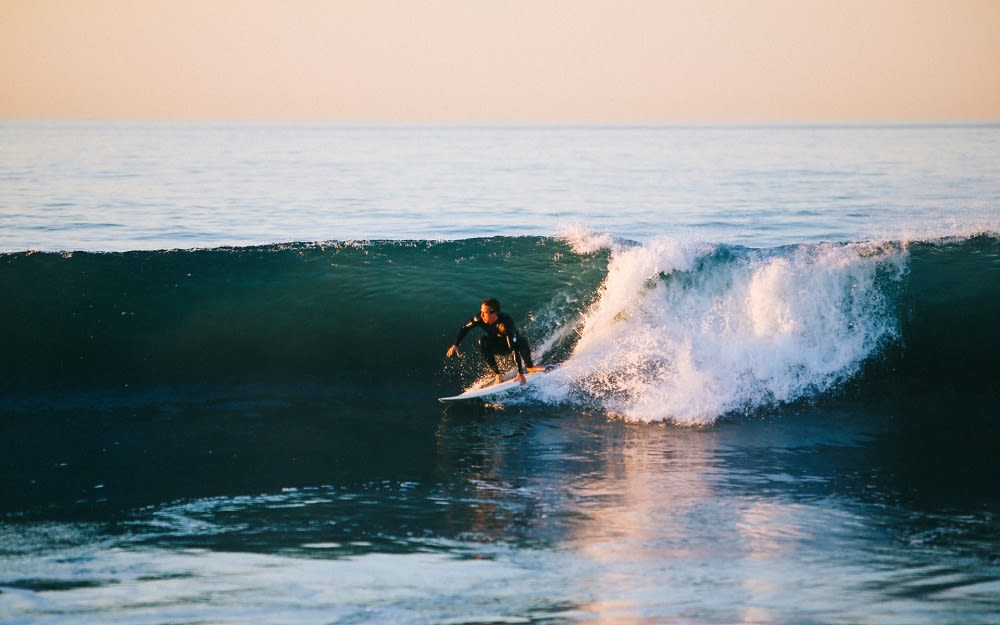 There is no shortage of fun in the sunshine state with these activities so readily available. With intensity lovers in mind, use this as a partial list of the many water sports that will get your adrenaline pumping!
Surfing.

Though it can have a slightly steep learning curve, it's worth it to learn firsthand what surf enthusiasts enjoy about riding the endless waves of Florida's coast. It's also extremely good for you, and balancing exercises have been consistently proven to be one of the most effective ways of achieving great all-around physical and emotional health. At

M&M Surf School

, you can get one-on-one lessons or take group classes.

Jet Skiing. For something a little easier (and faster!), try jet skiing.

The learning curve is much easier than surfing, and it's an enjoyable way to pick up speed on the open waters.



Speed Boating. Nothing beats a speed boat to hit top speeds with your friends at your side. Look for a speed boat rental with great reviews in an area that isn't too crowded, and quickly head out to uncharted territory.



Parasailing. Fly almost half a mile in the sky, so high above the waters below that the boats' engine will be nothing more than a distant hum. If you've never been parasailing, you owe it to yourself to see just how thrilling it is.
Luxury yachts & island hopping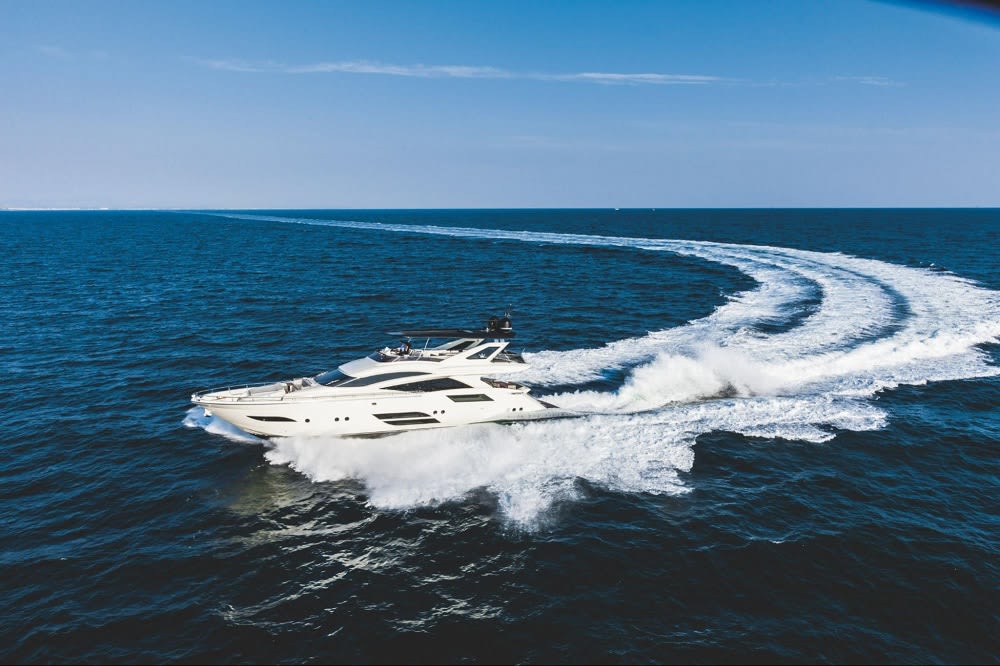 Orlando has no shortage of luxury boat rentals for oceanside recreation fit for even the most sophisticated tastes. Some boat rental companies specialize in taking you to breathtaking private islands. Others make open-ocean fishing their specialty, complete with all the gear and knowledge to find the right spot according to the catch you're looking for. If you do some research, you'll notice which boat captains seem to have a wealth of knowledge about the most beautiful islands and the locals' favorite hotspots in smaller, hard-to-reach towns.
A yacht rental is a fantastic way to get a change of scenery and find new places to explore. You'll be sure to return home with a brand new perspective. Consider surprising your loved ones with a coastal getaway on a special occasion for an unforgettable day — just don't forget the champagne. Most yacht rentals come with a captain, but some rent just the boat to those competent in ocean-vessel operation.
Imagine all this and more — right in your own backyard
If you're moving to Orlando, you have a lot to look forward to. The Orlando luxury real estate market has never been hotter, and the waterside attractions never cooler.
Fernanda Negromonte
Real Estate is your ally in finding the right luxury property for you and your family. Whether you're looking to
retire in Orlando
, seeking to establish a second or third home, or simply want to partake in Florida's $1 trillion economy, Orlando has much to offer. Reach out to one of our agents today, and we'll help you make your dreams come true.

*Header photo courtesy of Visit Florida