If you are approaching retirement or are already there and looking for a fantastic place to live during retirement, Orlando should be No. 1 on your list.

Orlando has so many positive attributes for retirees, including warm weather, attractive single-family homes and condos, plenty of activities, easy access to health care, and a tax-friendly environment.

Not only have thousands of retirees already made the move to this clean, modern city in central Florida, U.S. News & World Report has confirmed what a great place Orlando is to retire to. It recently ranked Orlando No. 18 on its "Best Places to Retire" list this year. The rankings were compiled using factors such as desirability of the location, how happy its residents are, access to good health care, and the availability and cost of Orlando luxury real estate.

With that kind of endorsement, it should be an easy call to pick Orlando as your retirement destination.
Home prices in Orlando
Although the price of Orlando luxury real estate is on the rise, it's still a lot cheaper than many locations on the coasts and in other big cities. According to Zillow.com, the median price of homes in Orlando is $322,201. That marks a jump of 18.5% during the past year.

If you are selling a home in a superheated market elsewhere, you should do very well buying a new residence in Orlando. And remember, the median price means that half of the homes sold for above that and half sold for below it, so there are homes available in different price ranges. Condos tend to be cheaper than single-family homes.
Pros of retiring in Orlando
Weather
The main reason people move to Orlando to retire is the glorious weather. Yes, there are times of the year when it rains, but that's Florida. For the most part, it's going to be sunny and 73 degrees, which is the average temperature. It's an ideal climate to live in, which is why it's important to choose a piece of real estate that has pleasant outdoor spaces.
Activities
There is no chance you will be bored during your retirement years in Orlando luxury real estate. If you seek an active lifestyle, Orlando is the place to be. There are a multitude of open spaces, including dozens of parks for hiking and biking, and lakes and other bodies of water for swimming, sunbathing, boating, and fishing. Golfers will be happy to know there are dozens of courses in and around Orlando.

For those retirees who still desire a day at the beach, the drive over to the Atlantic Ocean is only about an hour.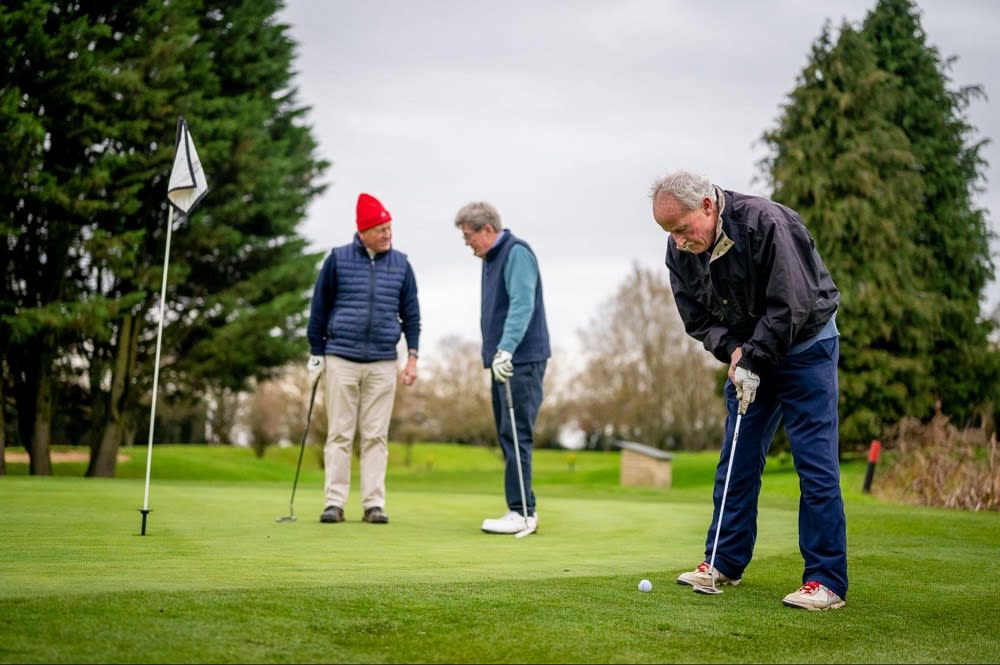 Entertainment options
When the grandkids and other family members and friends come to visit your Orlando luxury real estate, there will be more places to see than you'll have time for. Orlando is home to many theme parks, the most notable being Disney World, Universal Studios Florida, LEGOLAND, and SeaWorld Orlando. In addition, there are numerous lovely parks in the area.
No taxes
One of the strong points favoring Orlando as your retirement home is that Florida has no state income tax, which means your various retirement income, such as Social Security, 401(k), and pension, will not be subject to state taxes. Additionally, the Sunshine State has no estate or inheritance tax.
Health care
Access to top-notch health care is important, and Orlando has plenty of excellent health care options, as well as medical centers and hospitals.
Hire a real estate pro
The first step to relocating to Orlando as a retiree is to hire a knowledgeable real estate agent. Look for an agent who has several years of experience in helping retirees and other new residents find wonderful homes in this growing city. An experienced agent knows which neighborhoods and developments are favorable for retirees, including both single-family homes and condos.

Be on the lookout for an agent who will have your interests at the forefront as they help you locate properties to view. A skilled agent will then devise a strategy for a winning offer and negotiate the final deal. Your agent should also stay in constant communication with you during the process and be as trustworthy as they come.

Once you've settled on an agent, it's time to get down to specifics. Let your agent know what you want and need in a retirement home, and they will get to work finding properties that match your criteria.

Maybe you hope to downsize and live in a condo with amenities, such as a swimming pool, gym or exercise area, outdoor spaces for recreation and socializing, and close proximity to dining and shopping. When you live in a condo, you're responsible for the maintenance of just your unit. The building staff takes care of the rest.

Then again, maybe you still crave the space and privacy that single-family Orlando luxury real estate will afford you. Maybe you want a lawn, a swimming pool, and a deck or patio where you can entertain the family when they come to visit.

If your choice is to live in a retirement community, there are a number of options throughout the city, offering houses, condos, and apartments.

You might want to live on a golf course or on one of the numerous lakes that dot the Orlando area. Again, your agent will know which areas are best for your situation.

Whatever your choice, your agent is ready to show you what superb client service is.

If you plan to relocate to Orlando in the near future and need assistance purchasing Orlando luxury real estate, let Fernanda Negromonte put her unique knowledge of the area to work for you.