In recent years, the popularity of second home ownership has increased considerably. Low-interest rates and favorable terms have overcome rising home prices across the U.S. real estate market.
Thanks to its warm, year-round weather, and stunning coastal locales fronting the Atlantic Ocean and the Gulf of Mexico, Florida is a favorite destination for many of these second-home purchases and its favorable tax climate (no state income tax). Of course, the allure of owning a vacation home—a holiday landing spot for you and your family and friends to enjoy wherever you want—is a strong motivation as well.
The Florida real estate market is ripe with value in Orlando. Concerning its sibling cities elsewhere in Florida, Orlando is often overlooked as it lacks the glamorous coastal location. But what it lacks in ocean or gulf front views, it makes up for as one of the country's premier entertainment destinations. Plus, if you need a saltwater fix, the Atlantic Ocean is an hour's drive from the heart of downtown Orlando, and the Gulf of Mexico is an hour and a half away.
If you're weighing options of where to purchase a Florida vacation home, the central question becomes: why invest in Orlando real estate? The following is what awaits you in one of Florida's best cities for long-term investment.
The Orlando real estate market
When assessing where to invest in residential real estate, it's critical to understand the market's overall health before purchasing. In general, it's hard to miss any Florida locale. The state offers coastal communities, endless tourism, extremely short off-seasons, and a true-to-form nickname ("The Sunshine State").
But unlike the coastal destinations, Orlando, which sits in the heart of the state, is a far more dynamic area than many would-be investors realize. A few notable stats:
For the past two decades, Orlando, and the surrounding cities that make up its metro area (including Kissimmee, St. Cloud, and Sanford), are among the fastest-growing regions in the nation. From 2000 and 2020, Orlando has grown by 65%.


As of February 2022, median home prices are $345,000, a 23% increase from last year.


In Orlando, it's cheaper to purchase a home than rent, though approximately 60% of the city currently rents their home.


Orlando consistently ranks in the top-five most visited cities in the US, keeping company with New York, Los Angeles, and San Francisco.
Much of this is fueled by the presence of Walt Disney World, Universal Studios, and SeaWorld. But Orlando is more than just a vacation destination. Located in the heart of a metro area that includes 2.3 million people, when combined with neighboring Lakeland to the west and Deltona in the east, Orlando is the hub of a combined statistical area of more than 4.2 million people. It's the 15th largest population center in the U.S.
Along with Miami, Orlando sees increased corporate and capital investment. Much of it comes from northern-based industries and financial institutions seeking a far more favorable climate—economic and otherwise—than their current locations offer. There's also a growing tech sector with companies such as Alphabet (Google's parent), Apple, and Meta (Facebook's parent) making sizable investments in the region.
While demand for housing remains high, Orlando is one of the rare US metropolitan areas where small investors and those seeking vacation homes can secure excellent properties with plenty of room for significant future returns.
Orlando's tourism and entertainment economy
An overall strong economy and residential housing market help support the personal aspect of owning a vacation home. Should you ever sell, you're guaranteed to list an asset that has appreciated. But that scenario doesn't always translate to your investment's long-term viability. Unless your financial situation allows you to carry two (or more) mortgages without issue, you're dependent upon your ability to generate income when you're not occupying your vacation home.
Orlando's renowned theme park, entertainment, and tourism industry ensure you'll never be wanting for renters.
In 2018, Orlando saw a record 75 million visitors. Although travel stagnated for much of the following year, the industry is in the midst of a strong recovery. While individual city numbers have yet to be released,
Florida had 118 million domestic visitors in 2021
, the state's highest total ever.
The most beneficial aspect of Orlando's tourism industry is that it's not a stagnant proposition. In addition to the always-expanding or reinventing Walt Disney World and Universal Studios, Orlando is one of the most popular destinations in the US for golf and conventions.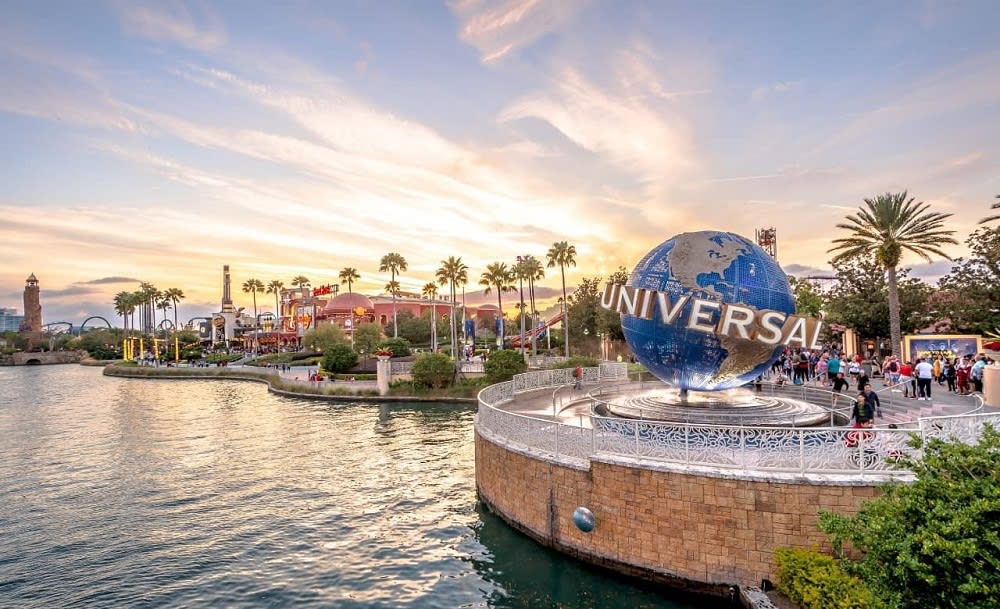 Strong market for international investors
Should you want to invest from outside the U.S., Florida and Orlando feature strong international investment communities. Florida is one of the top five U.S. destinations for foreign companies or foreign-owned affiliates to invest in dollars and workforce. More than 420,000 jobs are supported by overseas organizations, with over 950,000 potions attributable to the international presence within the state.
Foreign buyers face few restrictions in securing property in Orlando, following a process similar to American residents. There are no special Visa requirements or limitations, though if you are in the country longer than 90 days, provisions may change that status. And, of course, a buyer's native country may have its requirements.
A diverse collection of luxury housing
Orlando is home to an incredibly diverse collection of neighborhoods and housing. Whatever your goals for owning a vacation home, generating income, or building wealth, Orlando presents numerous options for achieving your milestones.
To take advantage of Orlando's central attractions as both an owner and a landlord, buyers can opt for a property in or near the Disney parks. For example, the
Golden Oak
development located within the walls of the Magic Kingdom provides direct access to Orlando's most popular attraction, with proximity to many more. And it's not just a single block of homes, but eight communities, including the Four Seasons Private Residences Orlando.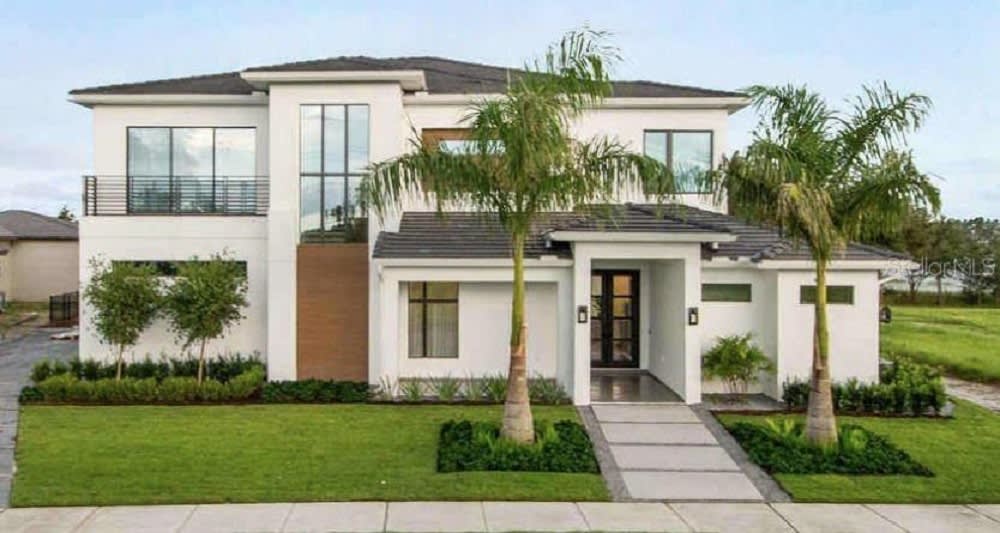 The enclave of
Winter Park
offers buyers a completely different atmosphere from other areas of Orlando. With charm to spare and a less touristy visage, Winter Park often draws long-term renters and extended stay vacationers who want to be near the best of Orlando's attractions without being in the fun-filled chaos.
The high-end, fast-growing community of Lake Nona also presents buyers with an extensive number of investment options across various price points. The celebrated tech hub features everything from grand single-family estates to more modest but well-appointed condos and townhomes.
If your goals lean towards investment property versus vacation home, you can forego single-family residence altogether and opt for more manageable condos and townhomes. These homes will provide more flexibility without compromising luxury from a rental standpoint.
You can take your investment dollars five minutes north of downtown Orlando to
College Park
for a change of pace. College Park is an upscale enclave notable for its lush surroundings and architecturally significant mid-century bungalows. Maximizing Orlando's advantageous combination of attractive home prices and high rental rates, College Park presents second home buyers with massive investment potential among its older inventory of homes.
Ready to explore the best Orlando luxury real estate?