Bask in Orlando's year-round warm sunshine and relish in the array of ocean-centric activities. Recreation here ranges from exciting water parks and relaxing beaches to educational opportunities to study marine creatures and their habitats. Whatever your prerogative, Orlando has something any visitor or resident can appreciate.
Water Parks
Aquatica is brimming with fun and relaxing water-related activities, ideal for a family trip of laughter, memories, and cooling off in the hot Orlando sun. For some excitement and competition, glide down the new Riptide Race, the world's tallest dueling racer. This waterslide will get your blood pumping, and you'll discover which of your family members has what it takes to get to the bottom first! Hop over to Ray Rush for a raft trip through tubes and turns for a thrilling family adventure. Brush up your surfing skills at Cutback Cove and Big Surf Shores. The two wave pools have varying degrees of difficulty, letting you decide which vibe you're feeling that day. Cutback Cove is a high-energy attraction where waves are constantly coming in hot! Big Surf Shores' surf ranges from low to high tide to keep you on your toes. Cooling off and unwinding is an easy feat at Aquatica's Loggerhead Lane, a lazy river ride perfect for taking a load off. Make Aquatica your next family day trip destination for a riveting and joyous experience.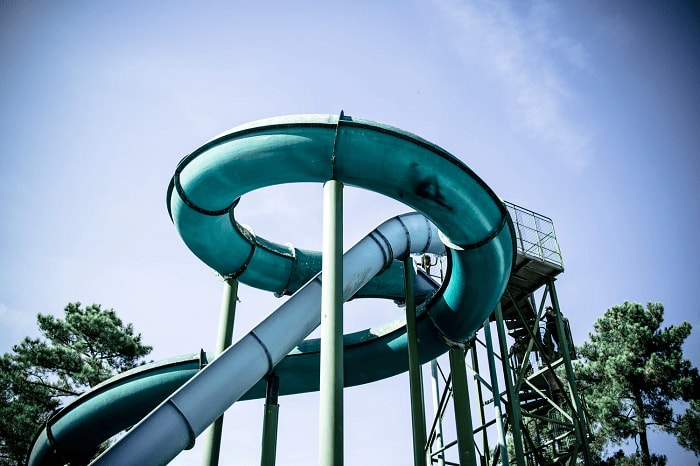 Spend a memorable day with the fam at Universal's Volcano Bay Water Theme Park. Swim the warm waters of Waturi Beach, where you can catch a scenic view of Wave Village. Cruise by tropical landscapes and end in the lagoon where you can swim and relax while taking in the spectacular view of the volcano overflowing with waterfalls, Krakatau. This park has an area for even the youngest water lovers, the Tot Tiki Reef. Equipped with a toddler-sized water volcano and spraying fountains, this area is a great way to introduce your little ones to the joy and wonders of splashing about in the water. Soar with your family down the ika Moana of the Honu ika Moana water ride, or brave the two Tonga of Taniwha Tubes alone or with a friend. Other features include an aqua coaster for thrill-seekers, a wave pool for relaxing, body slides, and a total of 19 different activities. Volcano Bay has all the requirements for an intriguing and fun-filled day trip with your family and friends.
Water Sports
Head to Orlando Watersports Complex for an action-packed day of boating, waterskiing, and testing your athletic ability. Boat Lake offers sensational aquatic activities, including wakeboarding, wake surfing, waterskiing, kneeboarding, wakeskating, and tubing. All boat sets include a lesson and a free cable pass with gear. Boat camps are available for purchase, as are Shaun Murray lessons which come with lunch and an all-day cable pass with accessories. The two full-sized cables allow classes to brush up their water skiing, wakeboarding, wakeskating, and kneeboarding skills. Passes are good for two hours up to a full day of stimulating sessions suitable for adults and children alike. The Aquapark features 40 physical activities for three different skill levels. Beach area with lifeguards included, this segment is reservable for birthday parties and events. Summer Camp is available for children ages seven to 15 and comes equipped with water balloon fights, field games, Aquapark access, and complimentary lunch provided by the Dockside Grill. Orlando Watersports Complex is a premier location for you and your kids to cool off in the water and enjoy some significant adrenaline rushes!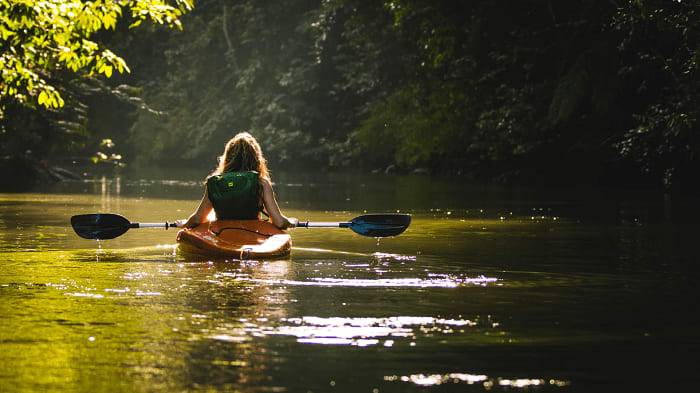 Extreme Water Sports of Orlando has all the recreation necessary for a lovely day out on the water. Rent a kayak for a low-impact activity that improves your athletic abilities while allowing for aquatic enrichment of both body and mind. Tranquility is easy to achieve with the variety of services offered at Extreme Water Sports. Paddleboarding is an excellent way to make your way through the ocean at your own pace, discovering the fish swimming below you and viewing nature's scenic surroundings. Pontoon boating is perfect for enjoying time with friends and family splashing about and spraying each other with water toys on a large and stable deck floating about the water. These "party barges" are a local favorite for traveling and discovering Florida's many landmarks, lakes, and architectural wonders.

Surfari Willy's Paddleboarding is a water sports equipment rental service fit for folks searching for varying aquatic experiences. There are three different tour options, each with its own appeal. The SUP Tour explores the stunning canals and foliage of Winter Park Chain of Lakes. Two other evening tours make up the Bioluminescence Tour, where you can feast your eyes on the oceanic wonder of glowing plankton at nightfall. Rise bright and early on Mondays and Wednesdays for a 6:30 AM workout on the water with the SUP' n RUN Tour. Paddleboarding is a great way to utilize your strength and enjoy the ocean's many gifts.

Catch your thrills out on the water with a jet ski rental from 407 Jet Ski Rentals. Whether you're a beginner or seasoned veteran, 407 welcomes all! Excellent for oceanic adventurers, jet skiing is an exciting water sport that is great for all occasions, from parties to birthdays. If you cannot afford your own jet ski or simply need to test-drive one before making that purchase, renting is a perfect option for you. Rentals require boating licenses and are limited in quantity, so be sure to book your wet and wild ride today!
Luxury and Leisure
Book a day trip for an all-inclusive and unforgettable experience at the family-friendly resort Discovery Cove. Stop by The Grand Reef, where you can snorkel and swim along thousands of fish and view the spectacular habitats and reefs. Some paths lead you to hidden caverns, where you can take in the oceanic scenery from various angles. For an exciting once-in-a-lifetime opportunity to swim with more than 20 sharks, snorkel over to the Shark Swim. Explore the Grand Reef's different sea-life species via an underwater walking tour while wearing a dive helmet at SeaVenture. Head to Dolphin Lagoon to Swim with Dolphins, an up-close and personal meet and greet with majestic dolphins. Waterfalls, winding rivers, white sand beaches, and tropical lagoons are some other premier features of Discovery Cove. Book a day in paradise today for a truly treasured experience your family will adore and remember for the rest of their lives.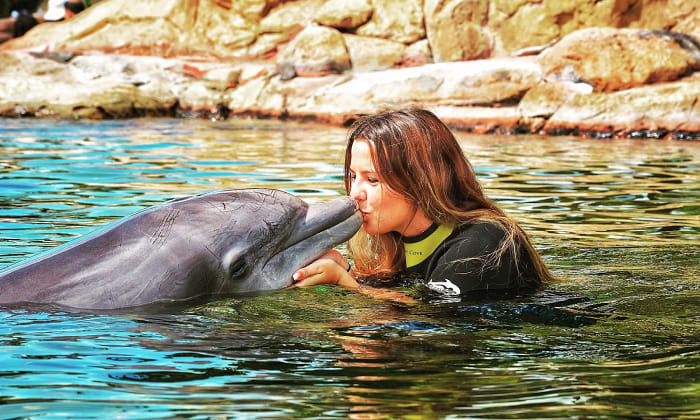 Credit: Orlando Attraction Tickets
Spend your day bass fishing with Captain Austin Keaton via Native Bass Fishing Charters for an unforgettable world-class experience. Captain Keaton's lifetime of expertise catching largemouth bass will ensure you have a safe, educational, and fun day of fishing. Boat in style on The East Cape Evo, equipped with comfortable seating, a built-in cooler, and a Bluetooth speaker to play your favorite jams while you fish. Hop aboard The East Cape Evo for a private and pleasurable day on the water with a small group of friends or family.

Discover the diverse wildlife and vegetation of Shingle Creek with Orlando Airboat Tours. Board the modernized fleet featuring stadium seating suitable for eight to 15 guests. The tours last one to two hours, and there's also a four-hour Wilderness Excursion tour for an educational experience on Florida's wildlife. Explore the beauty and unique ecosystem of the Florida Everglades with an Everglades Airboat Tour. Many tour options, including private tours, are accessible, making them suitable for groups of six to 15 passengers. Licensed and knowledgeable airboat captains can take you to the best spots to view alligators via various Orlando Alligator Tours. Nature enthusiasts and photo opportunists will adore these water-centric tour options.

Host your next corporate meeting, exclusive party, or a leisurely day on the water with CharterLux. Private yachts range in size and amenities, varying from bare-bones models to the highest levels of luxury. Rentals are available for day trips or long-term vacations of a few days or weeks. CharterLux finds yachts and voyages suitable for people of various budgets for boat-savvy folks and visitors alike. Whether you want to recline and sip some bubbly or take a boat out for a thrilling ride, you'll undoubtedly find an experience tailored to your every need and desire.

For a peaceful experience of taking in stunning natural scenery and viewing celebrity lake-front homes, head to Orlando Lake Tours. Day tours and private charter tours are available for those who prefer a more intimate setting while enjoying the lake. Cruises take place on a luxury yacht with cushioned seating for between 10 and 25 passengers. Your boat captain will take you through The Butler Chain of Lakes and point out the various multi-million dollar celebrity homes along the way. Spend the day relaxing and taking in the spectacular flora and wildlife of Orlando's natural landscape.

If you're ready to hit the water at one of these fabulous aquatic opportunities and are looking for Orlando luxury real estate, call Fernanda Negromonte to find the extravagant home of your dreams.