Do you and your family love visiting Disney World? Many Disney World fans have considered buying a vacation home that offers convenience and proximity to the theme park. An upscale residential community located within the Walt Disney World Resort, Golden Oak could be the perfect place for your family. When you choose a home in one of Golden Oak's neighborhoods, you can enjoy not only Disney World itself but also timeless Old Florida architecture and world-class amenities that make this community popular with international buyers.

When you buy Golden Oak real estate, you'll get an exclusive membership to Summerhouse, the community's private clubhouse. Summerhouse amenities include elegant dining and entertainment at one of the club's three restaurants, a pool, a 24-hour fitness facility with state-of-the-art equipment, and a family room where kids can play video games or where families can relax with a movie.

Owners of Golden Oak real estate will also benefit from Club memberships that connect them with special events including exclusive theme park experiences, culinary offerings, holiday events, and more. There's no better way to enjoy Disney World than to buy a home in Golden Oak and become part of one of the best clubs in the world.

Residents also have access to concierge-style services that can help them maximize their time at the park. These include assistance with dinner reservations and golf tee times, services to help owners maintain their homes, holiday décor inspired by the park, and private VIP tours.

If you're ready to start your search for Golden Oak real estate, read on about the community's different neighborhoods to find your perfect location.
Carolwood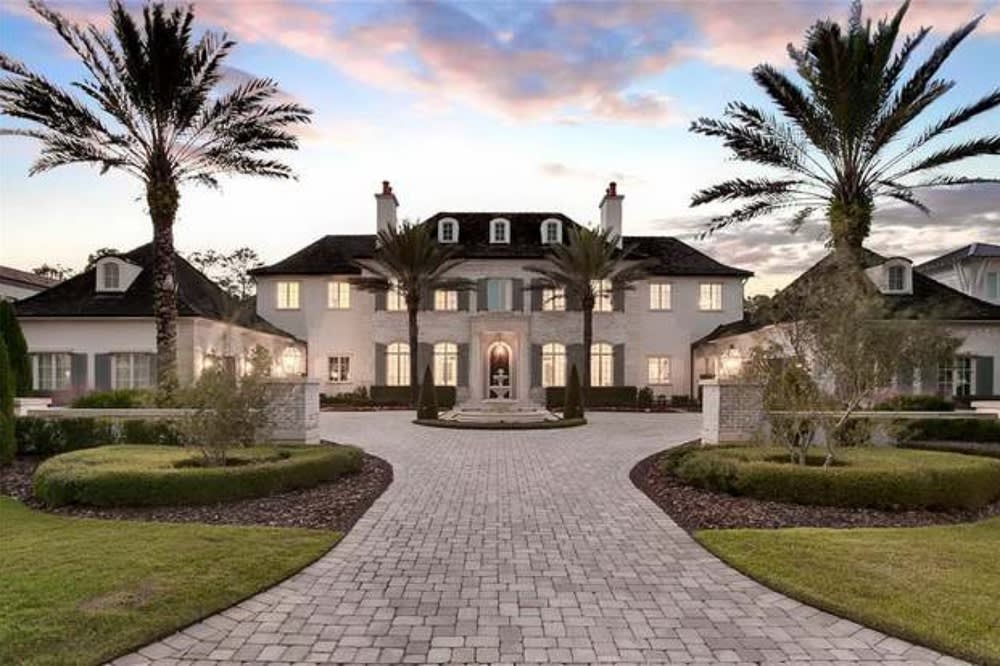 Many Carolwood homes feature views of the golf course or water, and Carolwood's custom homes are popular with buyers searching for a neighborhood offering the ultimate in privacy and luxury. This Golden Oak neighborhood features homesites up to three-quarters of an acre, and home sizes can be as large as 12,000 square feet. This neighborhood is located in the northernmost enclave of Carolwood Reserve.
Symphony Grove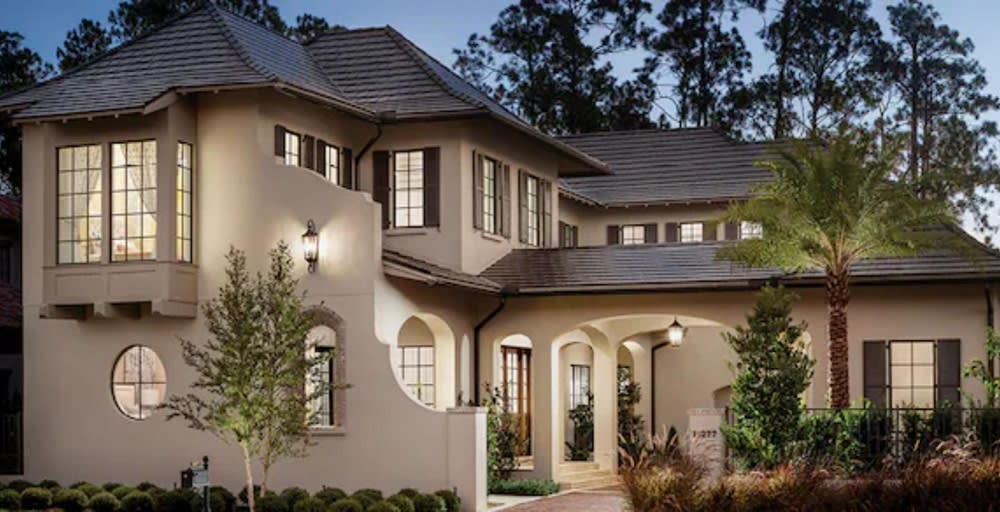 Contemporary homes with a focus on indoor-outdoor living are Symphony Grove's selling point. Located on the main drive of Golden Oak, the neighborhood of Symphony Grove features decorative fencing, beautiful landscaping, and elegant homes that offer as much as 4,900 square feet of living space.
The Cottages at Symphony Grove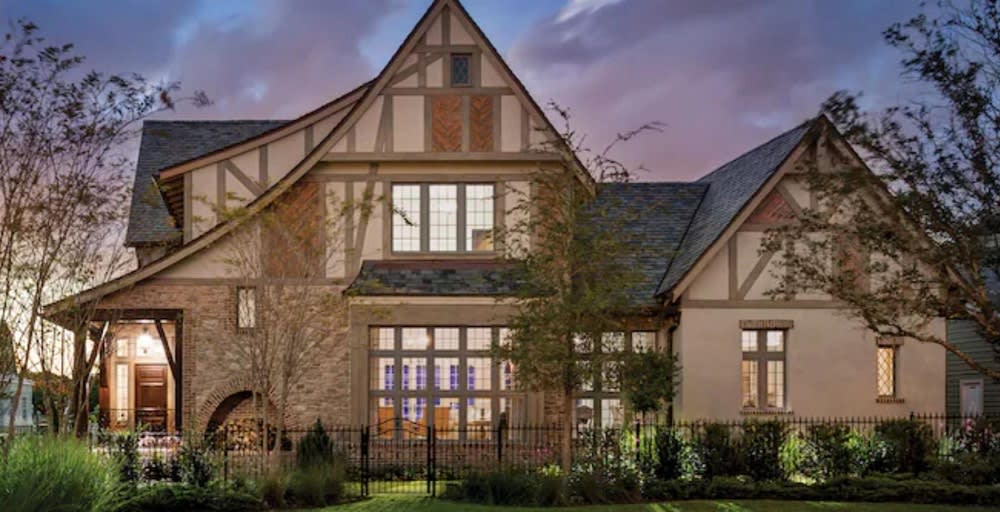 Families who book vacations at Disney World love to be charmed, and that's exactly what they'll get when they choose a custom-designed cottage in the quiet hamlet of Symphony Grove. Designed to be the finishing touch on the community's master plan, this Golden Oak neighborhood offers homesites up to one-fifth of an acre and floor plans ranging from 1,800 to 3,800 square feet.
Kimball Trace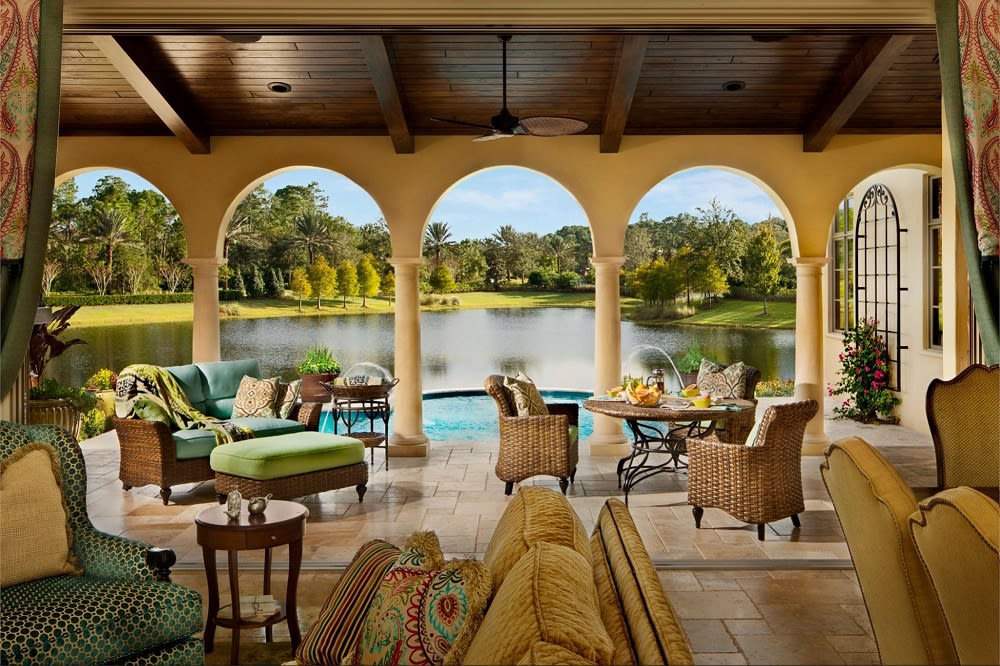 Tuscan villas are the name of the game in the Golden Oak neighborhood of Kimball Trace. This neighborhood is conveniently located near Summerhouse, so owners can take advantage of all the amenities inside Summerhouse's beautiful private club — all while still maintaining a secluded home in lush surroundings. The homes in Kimball Trace are all on quarter-acre homesites and come in sizes up to 5,000 square feet.
Kingswell
Want to have an estate-sized home set within the Disney property, complete with access to the gorgeous Ferndell Park? Then Kingswell is the Golden Oak neighborhood for you! Along with Ferndell's interactive play area, basketball half-court, and three acres of gathering space, Kingswell owners also enjoy half-acre properties and up to 7,000 square feet of indoor living space in their luxury private residences.
Silverbrook
When you buy Golden Oak real estate in Silverbrook, you'll awake each morning to the sights and sounds of a scenic conservatory and water features. While just minutes away from Disney World, Silverbrook is like most of the other neighborhoods in Golden Oak — close to plenty of amenities and just a short walk away from Summerhouse, but with a secluded, exclusive feel. Silverbook is another neighborhood with large homes, offering up to 7,000 square feet on half-acre lots.
Marceline
Views of the park's nature preserve, green landscapes, and sparkling water are the focal point of this Golden Oak neighborhood, which was named after Walt Disney's childhood home. Marceline is close to the popular Charming Park, which is filled with statues from the Disney classic Snow White and the Seven Dwarves. Those who buy homes in Marceline will enjoy half-acre properties with up to 6,000 square feet of living space.
Finding the right home for you
Due to the popularity of Golden Oak homes, properties that go up for sale are few and far between. That's why it's vital for those interested in Golden Oak real estate to work with a local agent who specializes in the Disney community. An experienced local agent can alert you when Golden Oak properties hit the market, if they'll be listed in the near future, or if any are privately listed and not promoted to the general public. Your agent will also be able to help you choose the best Golden Oak neighborhood for your needs.

Are you ready to have a home-away-from-home at one of the world's top tourist destinations? The beautiful luxury homes in Golden Oak are ideal for families who want to have Disney World at their fingertips — as well as the exclusive amenities and privileges that are granted only to homeowners. Ready to take the next step? Reach out to trusted Golden Oak real estate agent Fernanda Negromonte for expert guidance and service.