Orlando, affectionately nicknamed "the City Beautiful," is one of Florida's gems. It is one of the most visited vacation spots in the world, in part due to Walt Disney World and Universal Orlando Resort.

However, Orlando attracts more than just tourists—it's also a popular spot to put down roots. Orlando is a lively, fast-paced city, and if you're a person who thrives in that kind of environment, this might be the perfect spot for you to call home. Here are a few reasons people can't get enough.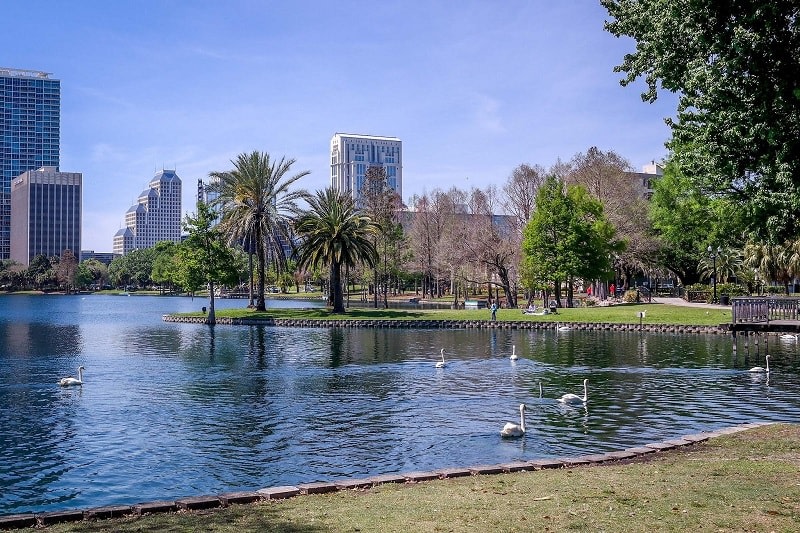 Recreation
With over 100 parks and 21 community recreation centers, Orlando more than lives up to its City Beautiful nickname. Highlights include the 187-acre Bill Frederick Park—a great place to fish, play, or camp. (Both tent and cabins are available). Lake Eola Park is a popular spot for taking long walks, holding events, and boating. Other great parks include Engelwood Park and East Lake Park. These parks double as habitats for wildlife, and swans, alligators, birds, turtles, and snakes can all be found. With sunny, warm weather year-round, you can enjoy the parks in any season.

If you don't mind traveling a bit outside Orlando, the Atlantic Ocean and Mexican Gulf are just an hour and a half away from the city. This puts you in close proximity to water excursions like snorkeling, sea kayaking, and windsurfing. The Orlando Watersports Complex offers many fun water-based activities, too.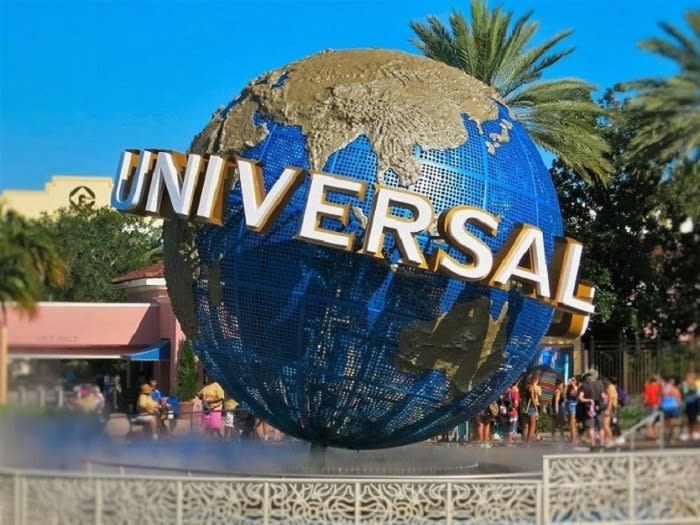 Theme Parks
Speaking of fun recreation, Orlando is home to many theme parks—all located within an hour and a half of Orlando's center. These amusement parks include Islands of Adventure, Magic Kingdom, Epcot, Animal Kingdom, Hollywood Studios, SeaWorld, Busch Gardens, and Legoland. With nearly a dozen theme parks and several waterparks right in your backyard, there's always an opportunity for a fun new thrill with family and friends.
Industry
Orlando is a bustling tourist city, making it home to many lucrative businesses. One of the largest and most in-demand areas is the theme park industry, which provides thousands of job opportunities in various areas, from foodservice to hospitality.

However, Orlando is also a center for film, television, and video games and home to innovative digital media, agriculture, and software spaces. Central Florida Research Park, for example, is a large company that employs more than 8,500 people.

There is no shortage of hospitals, with state-of-the-art facilities such as Orlando Health and Nemours Children's Hospital. No matter your career path, you're likely to find a great fit somewhere in this dynamic metropolis. Plus, with an unemployment rate lower than most cities, if you have the right qualifications, there's a good chance you'll find a high-paying position.

Better yet, Florida is a no-income-tax state, meaning that relocating to Orlando could save you money. The lack of income tax is largely attributed to the hotels around the city, as Orlando has the second-most hotel rooms countrywide after Las Vegas. Property taxes also fall below the national average, making Orlando a financially smart move.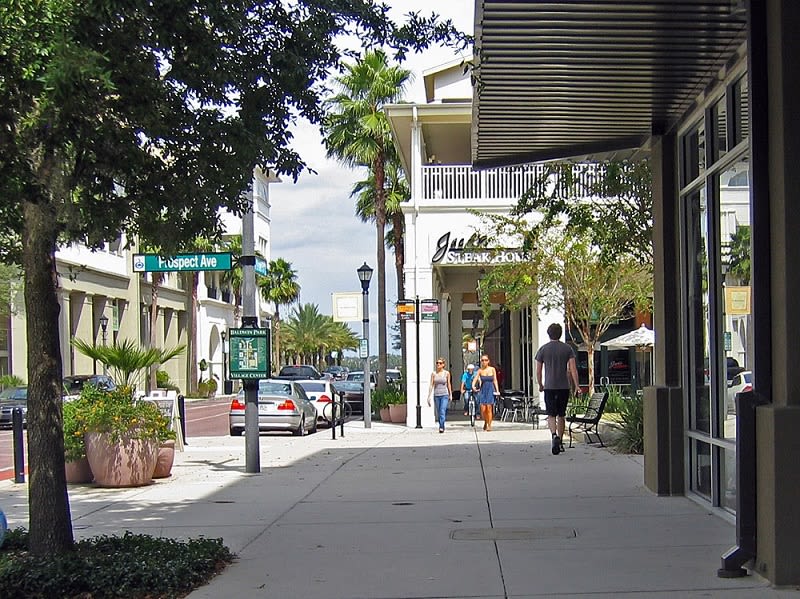 Image credit: Brett VA/Flickr
The Neighborhoods
Orlando is known for its diverse neighborhoods. Baldwin Park has been known to be friendly and private, making it a good choice for families. Thornton Park is an old-timey neighborhood with brick-lined streets, old oak trees, and high-end places to shop and dine. Lake Eola Heights, which is right near the park of the same name, is a downtown neighborhood with historic homes. This neighborhood focuses on quality restoration. Because it is close to the center of Downtown Orlando, the residents have easy access to everything that the city has to offer—concerts, local restaurants, bars, and a library. College Park, located Northeast of Downtown, is home to many award-winning restaurants and offers an authentic urban living experience with a small-town feel.

With new houses being built daily, housing is sold at a premium. The average cost for a house in Orlando is around $260,000, and the median rent in the city is around $1,600 (depending on which neighborhood you choose). Not bad figures at all, especially for a growing market with one of the biggest metro areas in the country.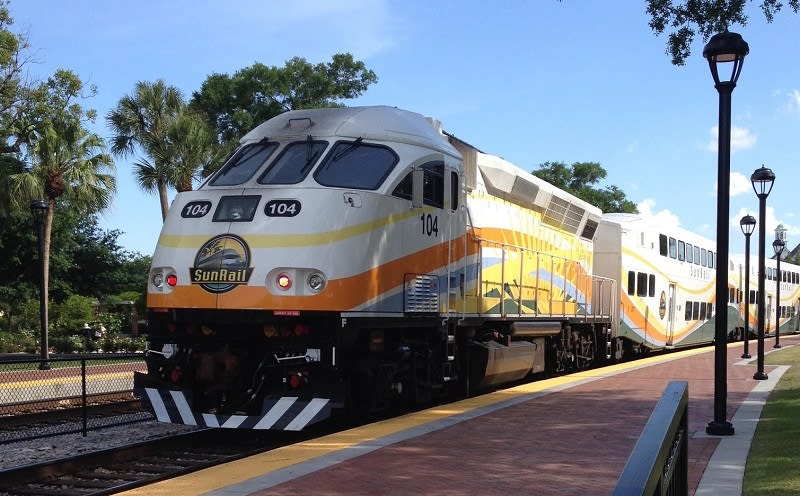 Transportation
While intercity highway traffic can get heavy, Orlando offers an abundance of convenient public transportation. If you plan on spending a bulk of your time downtown, there's LYMMO (a massive bus system), a BRT service, a traditional and residential bus system that runs through Orlando, and the SunRail, which is the Orlando train system. These are all both easily accessible and cost-effective.

If you want to travel out of town, there's a Greyhound station, an Amtrak station, and two airports: the Orlando International Airport and the Orlando Executive Airport.
Cost of Living
Compared to the country's other major cities, Orlando offers a relatively low cost of living. It was reported that in 2017 (with the exclusion of rent), a four-person family has a monthly cost estimate of around $3,100, while a single person's falls at around $870.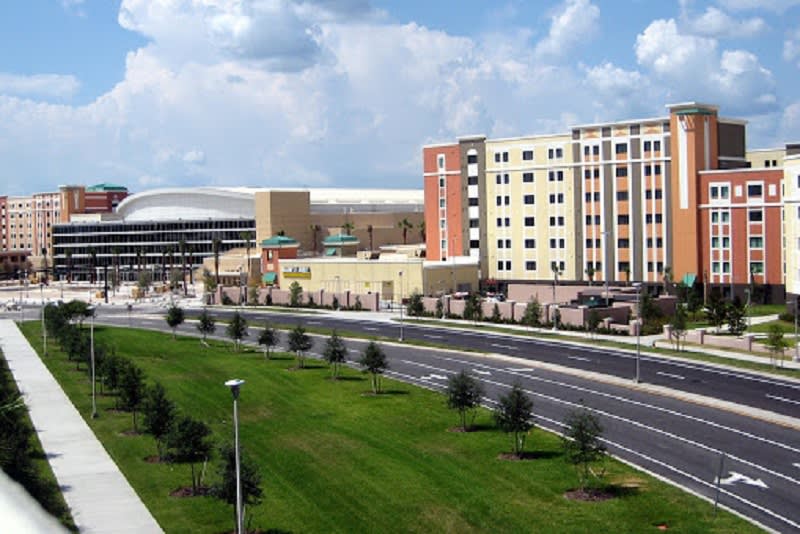 Image credit: Keone/Flickr
Education
Orlando is filled with places to learn. Orange County, which spans through much of the city, has an incredible school system with an amazing infrastructure that supports both the arts and sports. If you want to send your child to a private school, there are multiple high-quality options throughout the region, and if you plan to home-school, there is a convenient library system that offers courses, facilities, and home delivery for books.

As for higher education, there is Valencia College, which offers dual enrollment for public, private, and home-schooled students. This allows students to take college courses that can earn them both college and high school credits. Students can graduate from here with both a high school diploma and an Associate's Degree.

There is also the University of Central Florida, which is the second-largest university countrywide; Stetson University, which is a top-ranked private university that offers undergraduate, adult, and graduate programs; and Rollins College, which offers undergraduate, evening, graduate, and doctorate degrees, with smaller class sizes that average at around 17 students per class.
Ready to Make Your Move?
If you are thinking about moving to Orlando and are in need of relocation services, contact Fernanda Negromonte today. She and her team can help you find a piece of Orlando luxury real estate or an Orlando waterfront home that's right for you.