As we head into the coldest months of the year, it's common to start dreaming about relocating to a city where snow and ice don't exist and where you can step outside in your shirtsleeves year-round. Fortunately, this dream can become a reality if you decide to relocate to Orlando. This city in central Florida is known for its theme parks like Universal Studios and Disney World, but it has much more than tourist attractions to offer. Before you start looking at Orlando luxury real estate, here are six things to consider.
The Weather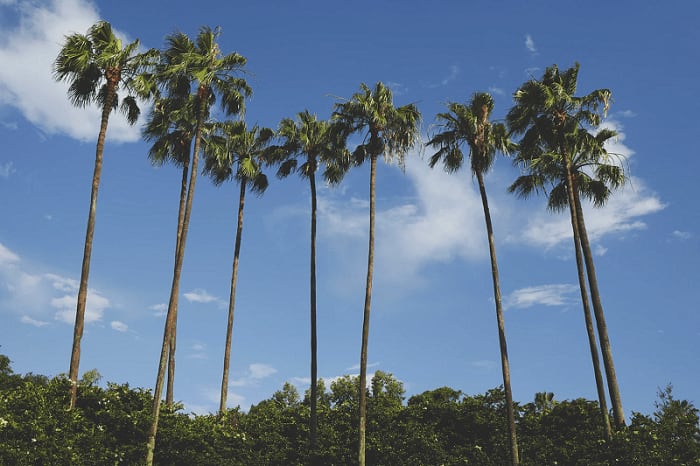 If you're not from Florida, you need to learn everything you can about the weather to ensure it's a good fit. The summers in Orlando are long and can be very hot and oppressive. They're also cloudy and can be extremely wet, especially in June and July when an afternoon thunderstorm occurs almost daily. If you hate cold weather, you'll love Orlando's winters, which tend to be short and rarely dip below 55 degrees. Orlando's tropical climate also means lots of bugs and mosquitos, so make sure you have plans for getting your new home sprayed and find ways to protect your family from bites.

Though Florida is known for hurricanes, Orlando is outside the hurricane danger zone, and there have been no recorded large hurricanes in the city in the past 10 years. If hot temps and a lack of snow bother you, consider another part of the country. If you love the heat and aren't afraid of a little moisture, the decision to relocate to Orlando could be the best one you've ever made.
The Variety of Neighborhoods to Choose From
When you're ready to start looking for Orlando luxury real estate, it helps if you can narrow down the neighborhoods you want to explore. If you favor the music and arts scene, consider The Milk District or Audubon Park. More interested in brick-lined streets with an old-fashioned feel? Thornton Park or Lake Eola Heights might be more your style. If you want a family-friendly neighborhood with tons of award-winning restaurants and a small-town feel, look into College Park.

Don't want to live in the city and would instead like to check out the suburbs? Experience the perfect combo of lake and country living in luxurious Winter Park, quaint Hunter's Creek, or close-knit Oviedo. Most suburbs are a short commute into the city if you plan to work in Orlando and offer excellent public schools with a quieter, more relaxed atmosphere than the city
You'll Save Money on Taxes
There are no state income taxes in Florida, which means you'll get to take home more of your paycheck each month. Orlando is a tourism paradise with more hotel rooms than any city in the country except Las Vegas. While this may lead to large crowds and long lines, it also allows the state to forego income taxes. Orlando's property taxes are also below the national average, so you'll likely save money when you relocate to Orlando and be able to afford a nicer home.
Make a Plan to Avoid Theme Park Traffic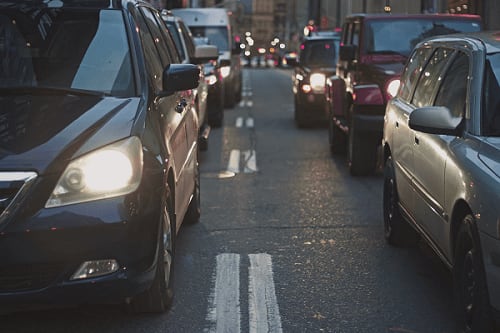 Most cities experience high traffic density during typical rush hours when residents travel to and from work. That's not the case in Orlando. Due to the large number of tourists that flood in to visit the numerous theme parks in the cities, Orlando rush hour tends to coincide with the parks' open and closing times. Get familiar with these hours and try to plan around them—especially during school vacation and holidays when the parks tend to be the busiest. Fortunately, the I-4 Ultimate project will soon facilitate traffic. This highway makeover will include two tolled express lanes in each direction and stretches for 21 miles.
Say Good-Bye to Chain Restaurants
If eating at chain restaurants isn't your thing, you can realistically ditch them forever when you relocate to Orlando. Orlando's dining scene has exploded in the past few years and has become one of the hottest spots for new restaurant openings. You'll find new and unique restaurants wherever you go in this foodie city, from signature restaurants at Disney and other theme parks to chef-driven eateries in the suburbs and downtown. Some of the most-loved restaurants in town include Prato in Winter Park, K Restaurant and Wine Bar in College Park, and Soco on Central Boulevard. Orlando offers a nice mix of southern favorites, some of the world's freshest seafood, and some spicy and tropical influences from nearby Cuba and the Bahamas.
There's More to Entertainment Than Just the Theme Parks
Yes, the variety of theme parks in Orlando are a draw, and locals and tourists can enjoy world-class entertainment at Universal Studios, Disney World, Legoland, and Seaworld. But there's more to Orlando than just the theme parks when it comes to entertainment. When you relocate to Orlando, you can enjoy fun activities like the Florida Film Festival, ICE at Gaylord Palms, and interaction with gators, big cats, and more at Jungle Adventures. Want to experience something a little less touristy? There's always the excitement of shopping at local vendors at the East End Market, Popcorn Flicks in the Park, and plenty of art museums such as the Orlando Museum of Art and The Mennello Museum of American Art.
Of course, if you're into sports, Orlando is a pro sports playground! Basketball fans can cheer on the NBA's Orlando Magic, Major League Soccer lovers have the Orlando City Soccer Club, and hockey fans can make plans to watch the ECHL's Orlando Solar Bears or make the one-hour drive to Tampa Bay to attend an NHL game and root for the Tampa Bay Lightning. If college football is your sport of choice, the UCF Knights are also an entertaining option.

Ready to make the move and live a life in the sun when you relocate to Orlando? Work with a realtor like Fernanda Negromonte who can help you navigate the Orlando luxury real estate scene and find the home of your dreams.